The Chief of Staff, Akosua Frema Osei Opare, has been interacting with the Module Implementation Partners (MIPs) of the Nation Builders Corps Programme in Accra.
Also present was the CEO of the programme Dr Anyars Ibrahim and all the leading MIPs of the NABCO Scheme: the Ghana Revenue Authority, the Ghana Health Service and the Ministry of Health, Ghana Education Service, Ghana Investment Fund for Electronic Communication (GIFEC), the Ministry of Trade and Industry, Ministry of Food and Agriculture, Information Services Department, the Ghana Standards Authority, Food and Drugs Authority, Ghana Post, as well as some participants from the private sector who benefit from the Enterprise Ghana module.
While commending the MIPs for rising up to the challenge of provisioning space for the work placement component of the scheme, Mrs. Frema exhorted MIPs to consider seriously the immense investment by the government of Nana Addo Dankwa Akufo-Addo, into building a competent future workforce for this country.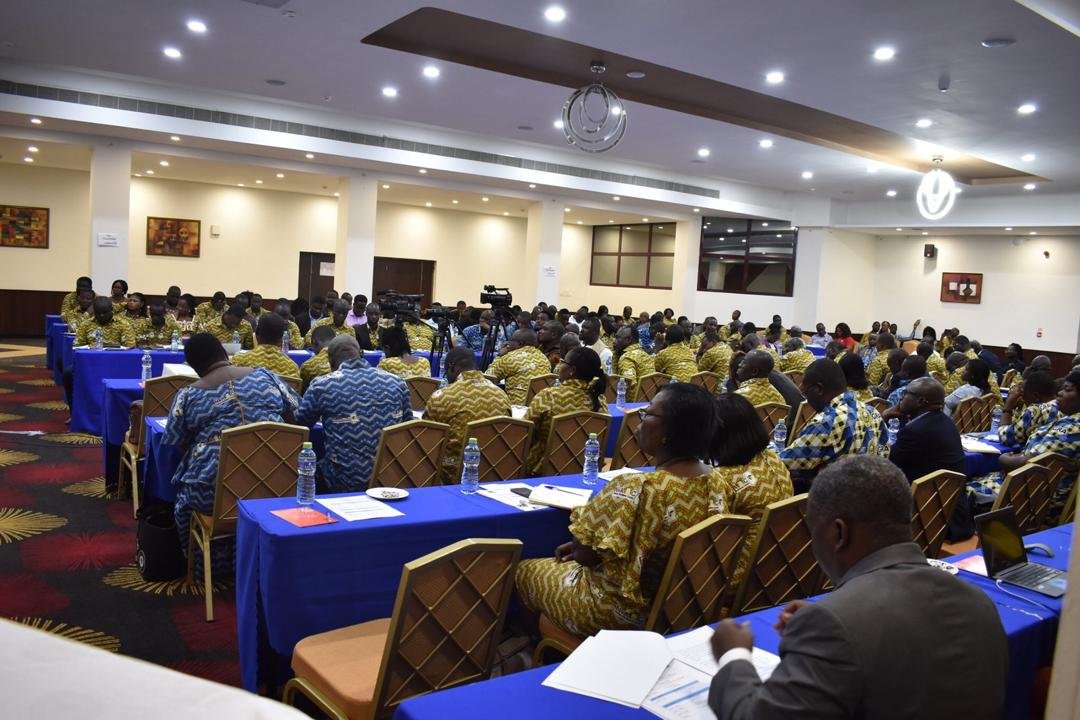 MIPs took on board the suggestion that their future recruitments must take account of the sacrifices and significant contribution being made by NABCO trainees.
This encounter afforded NABCO and the MIPs to evaluate the scheme so far, eight months on since the official Passing Out Ceremony at the Black Star Square on October 17, 2018.
The NABCO Scheme has effectively dealt with some initial challenges arising out of the implementation. The chief of staff expressed her delight and applauded NABCO for the many success stories from all parts of the country in relation to the impact of the scheme on our youth.
On their part all MIPs gave assurances of their unflinching support for the programme, which many of them say has come to solve the workforce challenges they had. Most refreshing was the commitment to an exit arrangement by every module implementation partner during the life course of the Programme.
Source: Daily Mail GH