Objectively, President Akufo-Addo said nothing wrong in his presentation at the Women Deliver Conference in Canada. Women's participation in the governance and decision making processes have been a major and topical discussion worldwide.
As we are actively clamoring for women to actively participate in the decision making process, we cannot also close our eyes and pretend there aren't certain socio-cultural factors and barriers preventing women from reaching the level we all desire.
As a people and society, we must admit that we have not done enough dynamism, activism or initiative to get women to the decision-making table. Women in politics are each day abused both physically and emotionally. Just recently in Ghana, a certain female parliamentarian was abused and humiliated on the basis of being a widow. Where and what will be the inspiration and motivation for other women to participate in this governance system?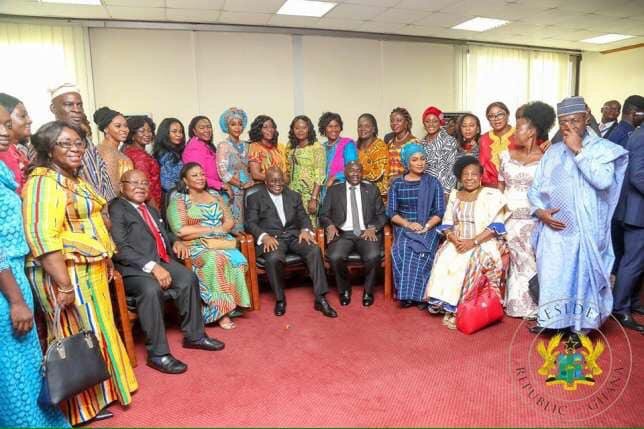 Rather than bastardizing the President for stating the obvious truth, we as women must rise and fight the barriers, the impediments and the obstacles preventing us from reaching the decision making table.
Sitting in conference rooms and advocating for slots, quota, positions and other special privileges will not get us the needed and meaningful results as fast as we will want it. The bar and yardstick should not be lowered for us because we are women. Instead, let us rise and clear the hurdles and the impediments so we can compete freely and fairly. Positions must not be given to us just because of our sex/gender. Our inclusion in the governance system/process must be based on our competence and our potentials and not because we are women.
Fortunately, the President was on stage with 18 year old Natasha, who showed verve, determination, and the ability to be a politician. There are a lot of such Natashas' in our society today. Let's nurture our young ladies. Let's give them the education and exposure they need. Building capacity isn't about undue competition but a favorable exchange of intellectual acumen and competence.
Thank you Mr. President for stating the obvious truth and reminding us that, serving the society or your country isn't about your gender/sex but it's about how competent, dynamic and capable one is.
By Nana Ama Dokua Asiamah Adjei
Dep. Information Minister
MP for Akuapem North