The jury is still out on whether — as its new Chief Executive Officer (CEO) Nana Yaw Amponsah controversially claimed at his unveiling last month — Asante Kotoko is, truly, bigger than Ghana's two major political parties, but this week has given us a fair idea of just how big the Porcupine Warriors are.
Monday morning found the football fraternity jolted, as Emmanuel Newton Dasoberi announced his resignation from the Ghana Football Association (GFA). Long-serving Dasoberi survived the GFA's 2018 purge, retaining his old job as Deputy General-Secretary, and even taking on a new role as Club Licensing Manager. But he quit, almost suddenly, and almost certainly to take up a role at Kotoko as Administrative and Operations Manager.
Kotoko bigger than the GFA?
Go figure.
Dasoberi, really, is a big catch. A huge coup. He brings along vast experience from several offices he has occupied in football administration, together with a couple of Masters Degrees' worth of knowledge — and he is not alone. By the end of the week, a clearer shape of Amponsah's management had emerged, albeit through a series of [credible] leaks. Just watch this space, though; the club's stamp, dripping red ink, should soon confirm what is already well and widely known.
There are a few names that stand out and which, understandably, have drawn some oohs and aahs. Celebrated British-Ghanaian Dentaa Amoateng (yea, the Dentaa), managing Kotoko's International and Diaspora Relations, is an obvious hit. And so is Moses Antwi Benefo, a respected Ghanaian on-air personality and media expert, whose maturity should help bring some clarity to Kotoko's often knotty communications.
And should things ever get really messy for the club – as they have in recent memory — two legal gems are tasked to sort them out. On the domestic front, there is Kumasi-based Akua Pokuaa Kwarteng, of Legal Ink; Nilo Effori, a Brazilian hotshot lawyer who has won several cases before FIFA and the Court of Arbitration for Sports (CAS), now handles Kotoko's international affairs.
Then there are those names that don't quite sparkle at first sight, but whose résumés glint from all angles: Finance Manager Thomas Sevordzi (a Chartered Accountant); David Obeng Nyarko (the Midas responsible for transforming Bofoakwa Tano from a relic of Ghana football's amateur past to digital darlings); Eric Amoako Twum, Commercial Manager (I'll just drop his profile below for you to examine and marvel, no long talk).
It's a great team to have, if you ask me – indeed, if you ask anyone — and, together, they constitute a deep pool of brains that could turn any club around, even one as notoriously tough to steer as Kotoko.
Surely, a recipe for success?
Yes, but that cocktail could easily turn explosive — given the complex hierarchy Kotoko operates — according to veteran journalist Kwabena Yeboah, a man with the club at heart.
"There is a certain irony — a paradox, if you like — that anytime Kotoko has had an Executive Chairman or a CEO [with his management], and a Board of Directors has been imposed on that structure, Kotoko has always had problems," Yeboah told TV3's Juliet Bawuah earlier this year in an interview.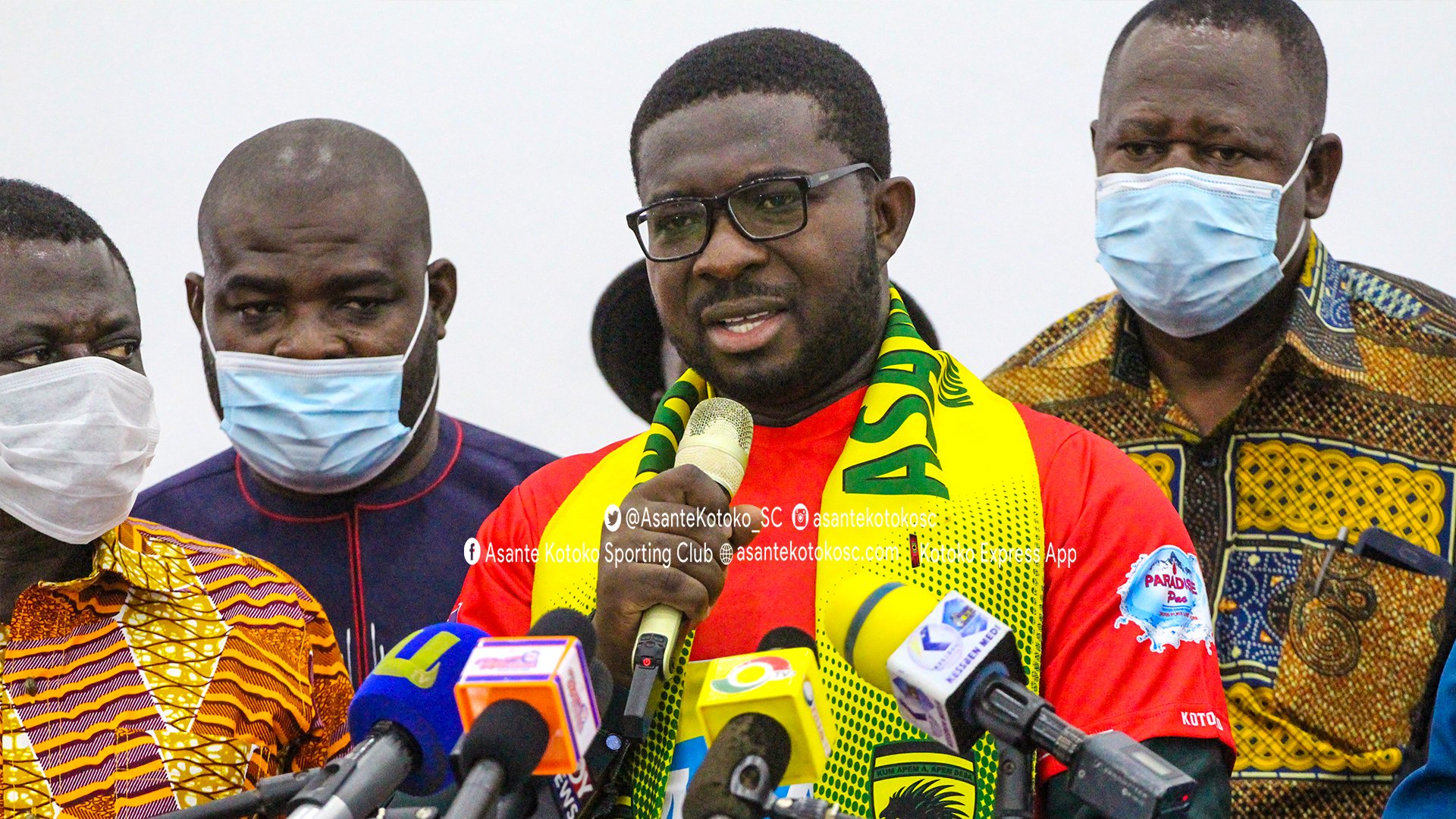 Already, there are rumours that things may have gotten a little tense between Amponsah and the board. Regardless of how true — or not — those stories are, Amponsah and his crew must display the required grit and resilience, not just finesse and charm, to sail ahead. It will be hard, we know, and the storms would be many and rough, but they should figure it out.
Hopefully.
And, hopefully, as the end-of-year general elections get closer, we'd also figure out which is bigger: Kotoko, or the NDC/NPP duopoly.
NY Frimpong — Daily Mail GH