It's not often that you see Liverpool play without skipper Jordan Henderson.
The last time he was out for any considerable length — earlier this year, just as February segued into March — the club suffered a rough patch, notably a humbling first league loss, to relegation candidates Watford. But then the Sunderland-born came back, and everything was alright again.
That's not to suggest Henderson is the sole reason why Liverpool have functioned so well this term, of course. From defence through attack, Jurgen Klopp's team hasn't lacked beacons of excellence. What doesn't get lauded enough, though, is their quality in midfield. There's a theory, ridiculous and even insulting, that Liverpool actually operate without one.
A joke, really.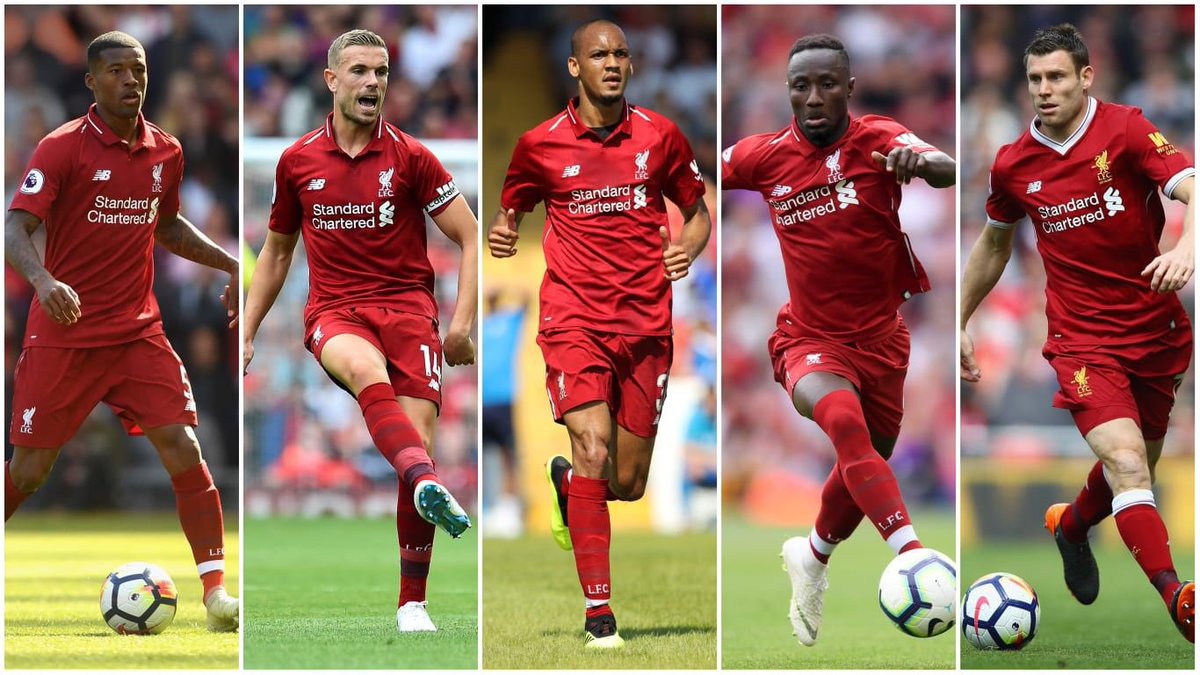 Klopp certainly has a central unit firmly installed that does its job effectively, albeit without the gleam of the team's other parts: Fabinho at the base, Georginio Wijnaldum driving forward, and Henderson ticking things along with sheer willpower and deceptive dynamism; for back-up, Klopp could call on the able talents of Naby Keita and James Milner. And, while Henderson — like the midfield he marshals — has been dismissed by some who question his essence in Klopp's set-up, any lingering doubts shouldn't survive this season's brilliance.
Nine goalscoring contributions — four goals and five assists — only tell part of the story; the incredible weight of leadership Henderson has provided with such striking consistency accounts for much of the remainder. That ultimately explains how Liverpool have now arrived at the summit they've spent the last three decades trying to reach, securing the top-flight title with a record seven games to spare — and, potentially, with a few more rare roses in hand than any other club has been decorated with en route to Premier League glory.
Now, though, Henderson gets to stop and smell the roses — those already in the bouquet, anyway — after Liverpool's most recent game, during which he scored the second goal — a 20-yard blast that screamed all things 'Hendo' — in a smooth 3-1 win.
"Unfortunately, following the knee injury I picked up against Brighton on Wednesday I will now miss the last two weeks of the season," Henderson, on social media, posted.
True, the 30-year-old would have preferred to shepherd his teammates through what remains of the procession — how many more guards of honour to savour in those four games, please? — but the rest, too, is well-deserved. Only one league game for which he was fit has Henderson missed, aside other exertions in what has probably been the Reds' most taxing season in years.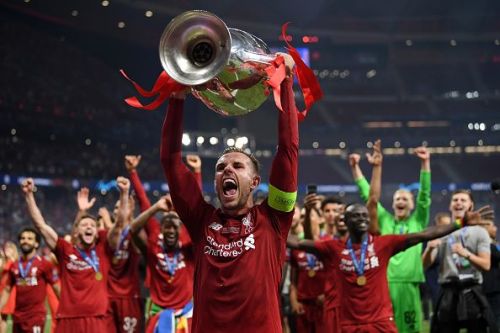 From Henderson has flowed a steady stream of Player-of-the-Year goodness, and while he would have some competition for the PFA award to be handed out sometime soon — quite a few challengers among the company at Anfield, where the last two prizes have ended up, and also Kevin De Bruyne over at Manchester City — there is little uncertainty about whose hands would have the first feel of the season's grandest piece of silverware.
"He deserves to lift the trophy – and he will lift the trophy," Klopp confirmed at his press conference on Friday.
Nothing, in fact, could be more fitting — that Henderson's, at the end of such a sterling personal and collective campaign, would be the privilege of delivering the final act.
Remember that little shuffle we saw in Madrid, Istanbul, and Doha last year?
Well, expect, on July 22, its finest version yet — crocked or not.
NY Frimpong — Daily Mail GH