Never out of work for very long, Samuel Kwesi Fabin has been appointed and unveiled as head coach of reigning Ghana Premier League champions Aduana Stars.
Well, technically, Fabin had a job before signing up for Aduana, even if he has barely lifted a finger yet in the role handed him last month at the helm of Ghana's Black Meteors. His new station in Dormaa, however, sees him return to the sort of day-to-day action that gets a coach's pulses racing. The last time Fabin had one of those was in November last year, at top-flight outfit Inter Allies (where he had previously worked), but he quit just three months into a stint that only began in August 2019, reportedly over unhappiness with training conditions.
It was the second time in nine months that Fabin, one of the country's more reputable tacticians, had left a post too early. In May 2019, two months and one major tournament after being placed in charge of Uganda's youth national teams, Fabin had his contract terminated, citing family issues that required handling in his homeland.
At Aduana, he takes over from W.O Paul Tandoh who, with recent controversies and without the coaching credentials required by the Ghana Football Association, has been relieved of the office from which he had guided Aduana to within a point of topping the table at the end of the 2019/20 GPL's Week 11. Not much could be said to question Fabin's ability to execute his duties, especially regarding the club's plans of infusing young blood into the first team. Thankfully for him, his assigned objectives aren't too lofty.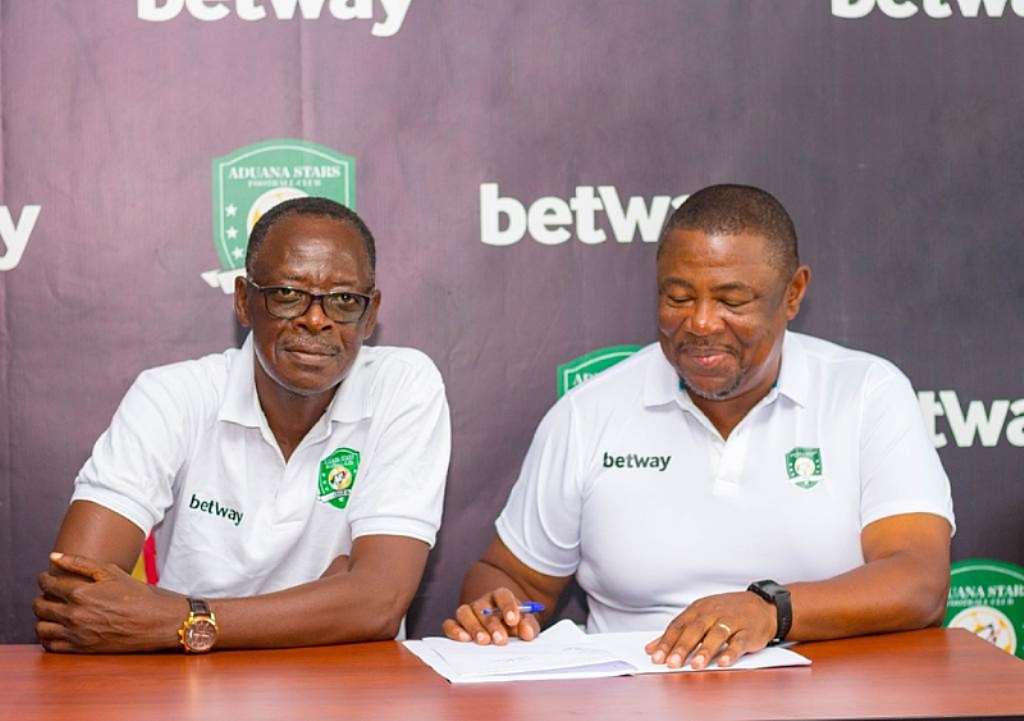 "They didn't really give me a specific target but they asked me to help the team to get a respectable position [in the league]," Fabin says of his new employers.
"For youth development, that is the main reason why they brought me on board. Talking of the league title, they have the potential to win it."
His more recent career choices — as pointed out already in this piece — do raise genuine doubts over whether he ticks the box of longevity for Aduana, however. Of course, with the fiery passions Aduana ignites among its mostly Dormaa-based following, managerial tenures — depending on the run of results — swing between very short (see Kenichi Yatsuhashi's spell) and very long (think Yussif Abubakar), so we'll see just where Fabin's fits; not that the man himself needs much help in finding his way out, if ever he feels like.
How much of his initial season-long mandate that Fabin lasts, then, would be a subject of interest. Should he manage to resist the itch to pack up and hit the road in little to no time, Aduana would likely find in him the best coaching they've had since the 2018 departure of the late Abubakar — or they'd be left reeling from the same blow of a premature exit that Uganda and Allies have been dealt in the past year.
NY Frimpong — Daily Mail GH