Outside Old Trafford stands the triune statue of three Britons — George Best, Bobby Charlton, and Denis Law — reckoned among the best to ever turn out for Manchester United, but most fans could almost swear to the enduring excellence of Portugal's Cristiano Ronaldo (voted their greatest Premier League player) or Frenchman Eric Cantona ('King', they still call him).
Rivals Chelsea hail English icons Frank Lampard and John Terry at nearly every game, though both have long retired. Yet only in 2012 did the club's fans pick Didier Drogba as the finest they'd seen in blue; if the poll had been conducted before that year's Uefa Champions League final in which the Ivorian spun Ol' Big Ears Chelsea's way, Gianfranco Zola of Italy may just have nicked top spot.
At Arsenal, the admirably multicultural Arsene Wenger era spawned a wide pool of imports from which fans could pick an all-time great. When offered the chance to do so not many years ago, record scorer Thierry Henry was the choice, with former Netherlands star Dennis Bergkamp right behind.
Back in Manchester, nouveau riche City have seen their latter-day ascent achieved by some of the finest sides that could be assembled, illuminated by the likes of Sergio Aguero (Argentina), Yaya Toure (Ivory Coast), Vincent Kompany (Belgium), and David Silva (Spain).
Then comes the short trip to Liverpool — still in England's North-West — where the 18-time top-flight champions have had some remarkable players over the years. One suspects, though, that — unlike the clubs previously discussed — the attachment of Liverpool's faithful to even their most distinguished foreign acquisitions isn't so strong. In the most recent version of the '100 Players Who Shook The Kop' (2013), all but five of the top 20 were from the British Isles — the first of those exceptions, Luis Suarez, only came fifth.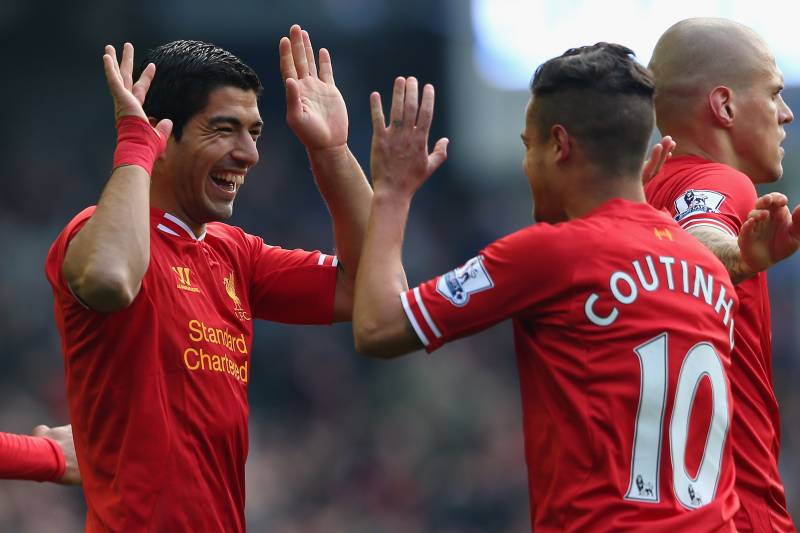 It's not like the club hasn't had many outstanding expatriates. Even before recruiting non-British players became fashionable, Liverpool had Zimbabwean Bruce Grobbelaar in goal and winning European Cups. Gems like Xabi Alonso and Dirk Kuyt still resonate with the Kop but — for quite a few reasons — it's hard to recall any who enjoy the sort of cult following that borders on apotheosis.
The legacies of the aforementioned 'idols' — Cantona, Henry, Zola, Kompany, et al — are tied to periods of consistent success or evolution at the respective clubs where they remain adored, a luxury that those on Liverpool's own roster barely had. Suarez's three-season blur of goalscoring brilliance only brought Liverpool a League Cup, and the years of Alonso and Kuyt on Merseyside also yielded treasurable moments but fewer titles than their immense loyalty and industry merited.
Some of the best memories created at Anfield by imports, however, have been banished by fans, given the manner of those players' exits. The departures of Suarez, Fernando Torres, and Philippe Coutinho — all, at some point, firm fan favorites — left the club's sentimental supporters with a bitter aftertaste, and it didn't take too long for them to be spat out, memories and all.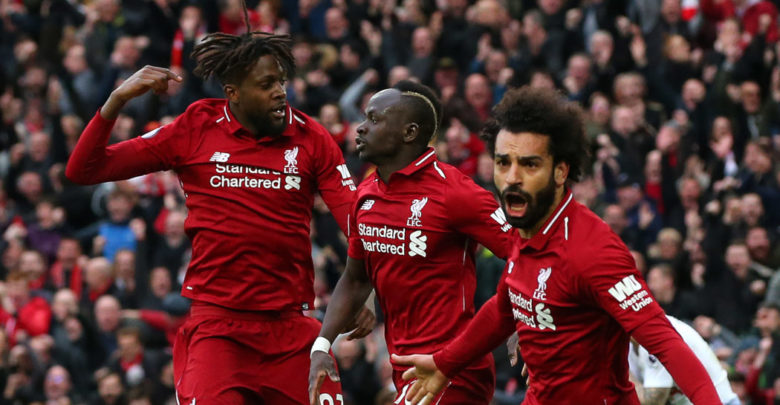 Now, though, there is a chance to fix that. Liverpool are challenging for top honors again, under the command of German manager Jurgen Klopp. A sixth European Cup was won last year — setting the club on course to win the Uefa Super Cup and Fifa Club World Cup, which they have — and it's increasingly probable that maiden Premier League triumph would arrive by May 2020, possibly ushering in their most sustained stream of silverware since the golden eighties if Liverpool keep up their current imperious form.
Britons – notably full-backs Andy Robertson and Trent Alexander-Arnold, and skipper Jordan Henderson — have had starring roles, but other major influences have come from overseas: Egypt, Senegal, Brazil, the Netherlands, and Belgium. Should the trophies flow in subsequent years while these players remain Reds — and provided, when it's finally time to say their goodbyes, they leave with no acrimony — their feats would be etched in the annals of Liverpool's history deeper than any before them.
From Mohamed Salah and Sadio Mane to Virgil van Dijk and Divock Origi, the next '100 Players Who Shook The Kop' honor roll could look very different — oh, and very exotic, too.
NY Frimpong — Daily Mail GH