A month later, the Black Stars would look different. Not very much, no, but just enough to be noticeable – and maybe just enough to make a difference when Ghana meet Sudan twice in Group C of the 2022 Africa Cup of Nations qualifying series.
In October, when Charles Akonnor took in his first games as head coach of Ghana's national team, the squad was largely experimental, packed with fresh faces attempting to stake a claim in the new-look Stars setup being constructed. The auditioning, generally, went well, as a 3-0 debut loss for Akonnor against West African neighbours Mali was quickly erased and glossed over with a comprehensive 5-1 thrashing of Asian champions Qatar.
But those were 'mere' friendlies. It's now time for business, with the Stars shaping up to play competitively for the first time since November last year, when Akonnor assisted immediate predecessor Kwasi Appiah to begin Ghana's qualification campaign with successive wins over South Africa and Sao Tome & Principe. There is still room for the new guys – as many as five of those to whom Akonnor handed debuts last time out have been recalled for the latest assignments – but some of the old heads are back, too, including a couple whom we thought we might have seen the last of in Ghana shirts.
Regular goalkeeper Richard Ofori – who recently moved clubs in South Africa's top-flight, from Maritzburg United to the more high-profile Orlando Pirates — isn't one of those, of course. Ofori may have missed Akonnor's whirlwind start, allowing the new boss to weigh his backup options, but he'd now almost certainly reclaim his starting spot in goal and wield more authority as one of the team's two new vice-captains. The line of defence shielding Ofori would likely not look as nervous and error-prone as it did in his absence, with the likes of John Boye, Harrison Afful, and Baba Rahman returning a tried, tested, and trusted spine.
Boye and Afful may be well over the age of 30, with the start of their international careers dating back to 2008, but all that aggregate experience and the fact that both remain strong at club level (Harrison at MLS outfit Columbus Crew, Boye with Metz in France's Ligue 1) arguably justifies their respective inclusions. There'll always be time for the young guns to find their aim and fire away; for now, Akonnor needs "immediate solutions."
With left-back Rahman, though, the argument proffered isn't as convincing.
"Baba Rahman was once a regular player here; due to injury he was taken out. Now he is back, he is fit, he is playing very well with his team," Akonnor, quoted on the Ghana Football Association's official website, said. "Unfortunately, he has not had the chance to play in [Chelsea's] first team."
So, then, why is he in Ghana's squad?
It suggests a lowering of standards — also providing ammunition for the 'Dreams FC conspiracy' theorists (more on that later) — that Rahman, who hasn't enjoyed (and wouldn't enjoy) first-team football for his English employers this season, has been called up for the Stars. We all love Rahman (well, I certainly do!), and it hurts how injury has kicked the life out of his promising career, or even how he failed to land another loan move in the summer, but this isn't exactly the way to sympathize with him.
Still, Akonnor is right in asserting that Rahman is an asset in an area where he admits Ghana has "a little bit of weakness." Hopefully, if he plays as well as we know he can, Rahman could take advantage of this opportunity to catch the eye of suitable suitors ahead of the next transfer window. In midfield, Mubarak Wakaso – another who has crossed the 30-year line – reappears, and not many Ghanaians would be upset by that decision. Wakaso is, after all, one of the few Ghana players whose reputations weren't dented by the country's failed charge for glory at the 2019 Afcon.
Welcome back, Bobby.
The offensive unit looks refreshed, too. The quartet of Jordan Ayew, Tariqe Fosu, Andre Ayew, and Caleb Ekuban – all of whom scored and/or assisted against Qatar – retain their places, but there is also John Antwi, who could finally make his competitive debut, Crystal Palace winger Jeffrey Schlupp, and a 19-year-old most Ghanaians have never heard.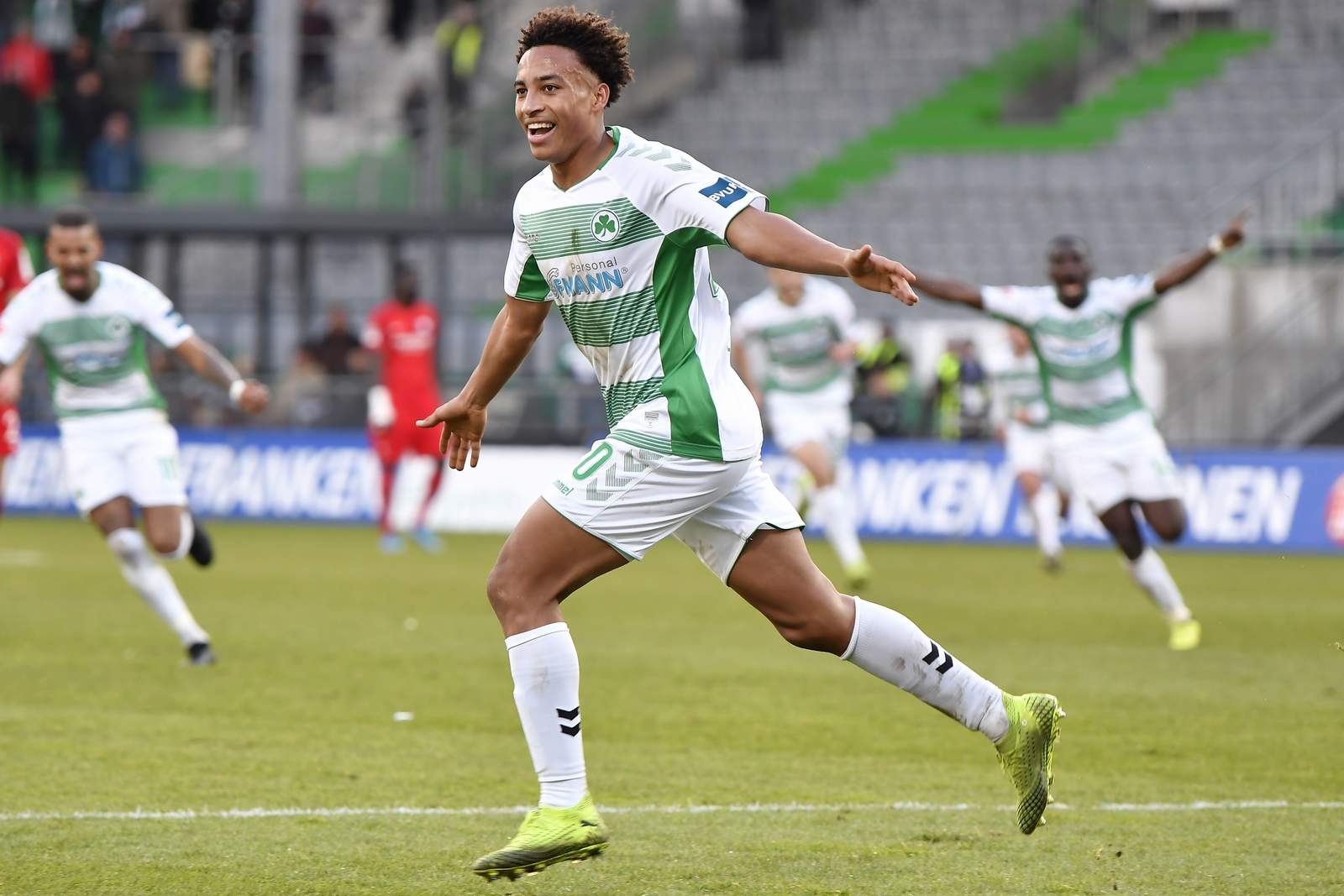 Hello, Jamie Leweling.
For those who argue that Ghana Premier League side Dreams FC now has a vice-like grip on Ghanaian football – the current FA President, Kurt Okraku, founded the club, and Akonnor himself is a former coach – the realization that Leweling plays for Greuther Furth, a German second-tier club with whom Dreams enjoy close ties (the 2012 transfer of Rahman being the most obvious proof) is even more fodder to chew on. More objective observers, though, would be inclined to regard Leweling for who he truly is – or, more relevantly, who Akonnor claims he is.
"He is growing very fast," Akonnor, who spent many of his own playing years in Germany, said of Leweling. "He's somebody I believe, if not today, he's going to be the hope for our future and that's why he's here."
Building for the future is the ultimate goal, then, and players like Leweling – the bulk of the squad, really – fit right into that project, while reaching – and winning — the next Afcon remains the short-term goal in the context of the next two games.
With this roster, Akonnor positions himself well to do both.
Enn Y. Frimpong – Daily Mail GH