For all the African influence on Liverpool's current successes and all the successes Africans have enjoyed with Arsenal in the past – wait, isn't that a record for the most times 'Africa(ns)' and 'success(es)' have been crammed into a sentence? — neither club has had as much success with Africans as Chelsea have (surely, a record now!).
The Blues have seen a good number of Africans celebrated in their corner of London over the years. Some earned themselves cult status (Didier Drogba, Michael Essien), some held up as symbols of endurance (John Mikel Obi), while others [have] had a fairly good time or, at least, moments to remember: see Samuel Eto'o Fils, Geremi Njitap, Celestine Babayaro, George Weah, Victor Moses, Salomon Kalou, even Demba Ba.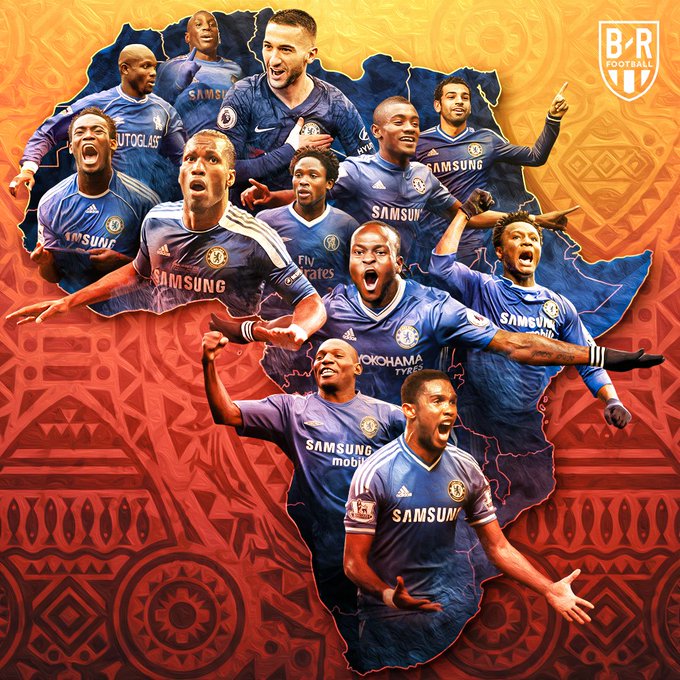 Then there is an odd one: Mohamed Salah, the North African – without the legacies of Drogba and Essien, Mikel's longevity, or any real highlights at all. Salah's Chelsea career lasted all of 30 months (much of which was spent on loan at Italian clubs), yielding two goals in 19 games. Salah, when he eventually left Chelsea permanently and made Italy his home, wasn't missed at Stamford Bridge — until, well, he returned to England and illuminated Anfield.
The 27-year-old's star continues to shine this season as Liverpool home in on maiden Premier League glory, but Chelsea have taken on another North African experiment in Moroccan Hakim Ziyech. Earlier this week, it was announced that Ziyech would join the Blues come summertime, and the news reasonably has Chelsea fans rubbing their hands in gleeful anticipation.
Ziyech has set the Eredivisie and Europe alight during the last few seasons, starring as Ajax Amsterdam have enjoyed a steady run home and abroad. He has won each domestic trophy in that time, while proving influential in I Lancieri's runs to the Uefa Europa League final (2016/17) and Champions League semi-finals last term.
In an Ajax team that featured the sparkling talents of Frenkie de Jong and Matthijs de Ligt (both also plucked by two of the continent's bigger clubs), other players would struggle to glitter and be noticed, but not Ziyech — Ajax's Player of the Year for three seasons running, Dutch Footballer of the Year in 2018, and a constant presence in the Eredivisie Team of the Year.
This season, he is at it again, with his eight goals and 21 assists affirming his status as a pillar in Ajax's devastating offensive unit, and Chelsea will find Ziyech's creativity especially valuable. Lampard's team hasn't exactly struggled for goals — in the league, only the three clubs ahead of them on the table have scored more — but have struggled to unlock some unyielding defences.
It's the sort of ingenuity Eden Hazard's sorcery would have sorted out in the past, but in Ziyech — another who brings along a treat of flicks and tricks — Chelsea fans would find a brand of wizardry that should sharpen their cutting edge and open up more chances in the final third; it helps, of course, that he can finish them off, too.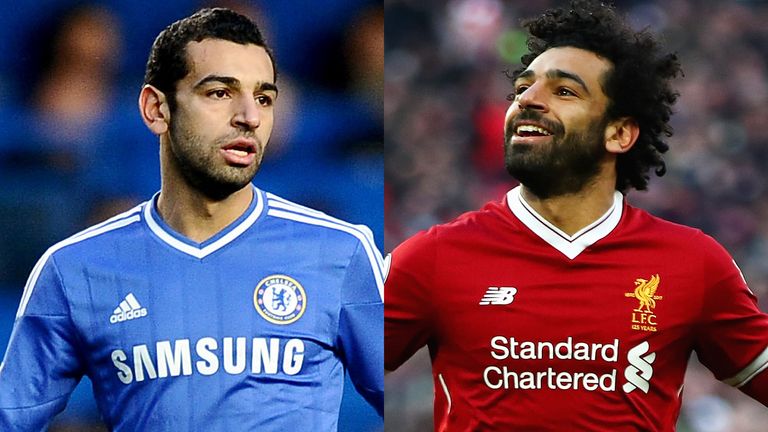 And while Ziyech is — like Salah was — new to England and joins from a considerably inferior league, he arrives a more rounded player and, even at £38 million, represents less of a gamble than the Egyptian. He will adapt better and, at a stadium that has already seen him at his sublime best (when Chelsea hosted Ajax earlier this season on an epic Champions League night, remember?), Ziyech could easily and quickly blossom into a fan favorite.
Salah's departure and — sorry, Chelsea fans — subsequent rise to prominence elsewhere may not feel like water under the bridge right now, but Ziyech could make all of that go away by serving the best of Africa's north.
NY Frimpong — Daily Mail GH