As Ghanaians say our final goodbyes to 2019, Daily Mail GH throws the spotlight on those personalities who — for various reasons — stood out in a number of fields.
1. NANA ABA ANAMOAH — CREATIVE ARTS
She may not necessarily be a force in the creative arts industry, but Nana Aba Anamoah's active profile off-air stretches far beyond her primary territory of journalism. This year, it certainly has. Her role in settling the long-standing 'beef' between reggae-dancehall acts Shatta Wale and Stonebwoy — which came to a head at the 2019 Vodafone Ghana Music Awards — was almost heroic, laying down the template for the thawing of other icy relationships between artistes and thus helping restore some sanity to Ghana's musical space.
Honorable Mention: It's another year in which Stonebwoy has made the headlines, and while it hasn't always been for flattering reasons, his net worth as a celebrity has certainly increased. Good music, massive concerts, and peace at last (with Wale) — what's not to like?
2. KURT OKRAKU — SPORTS
Okraku won the battle for the Ghana Football Association's presidency, beating five other candidates to the office with a campaign run on some solid messages. And just months into his reign, Okraku has shown bright signs of realizing his multi-faceted vision for the Ghanaian game. The poster boy for the new direction in which our football is headed, Okraku has instilled hope in a mandate he'd be expected to deliver in the term — or two — he stays in office.
Honorable Mention: Rugby has gone from being a sport Ghanaians barely cared about to one of the country's more promising disciplines, particularly making huge strides this year. Veteran administrator Herbert Mensah is the driving force behind it, as Ghana Rugby — and Mensah's own profile — soars.
3. EDWARD ADETI — MEDIA
Adeti was, without a doubt, Ghana's stand-out journalist of 2019, rocking the very foundations of power with his exposé of gross wrongdoing in high places. His 'Cash for Justice' story was huge enough, but the Rockson Bukari episode which ultimately led to the Minister of State's resignation made an even bigger impact. The Starr FM employee certainly made his mark, to the extent of placing his very life on the line, and — depending on who you ask — it's a shame he had no official award to crown his efforts.
Honorable Mention: Leaving Ghana's largest newspaper publishing company has done little to erode the popularity and effectiveness of Mabel Aku Baneseh. Ghana's Journalist of the Year for 2013 carries on her work — touching lives in what ways she can — mainly via social media, and surely deserves some accolades.
4. DR. ERNEST ADDISON — FINANCE
Dr. Addison, Governor of the Bank of Ghana (BoG), may not be the most popular man in the country right now, given how many financial institutions have met their demise as part of the sector's overhaul that he led. It would take some time — maybe years — for the value of the work undertaken to be fully appreciated. Still, the resolve that has powered Addison and his 'cleaners' through the system is worth highlighting even now. For better or for worse — the former, hopefully — nobody has had a bigger impact on Ghana's economy in 2019.
Honorable Mention: You might not be feeling it in your pocket (yet), but Ghana's economic indicators look pretty good from the outside — largely down to the efforts of Ken Ofori-Atta, the nation's Finance Minister. More room for improvement, though.
5. DR. YAW OSEI ADUTWUM — POLITICS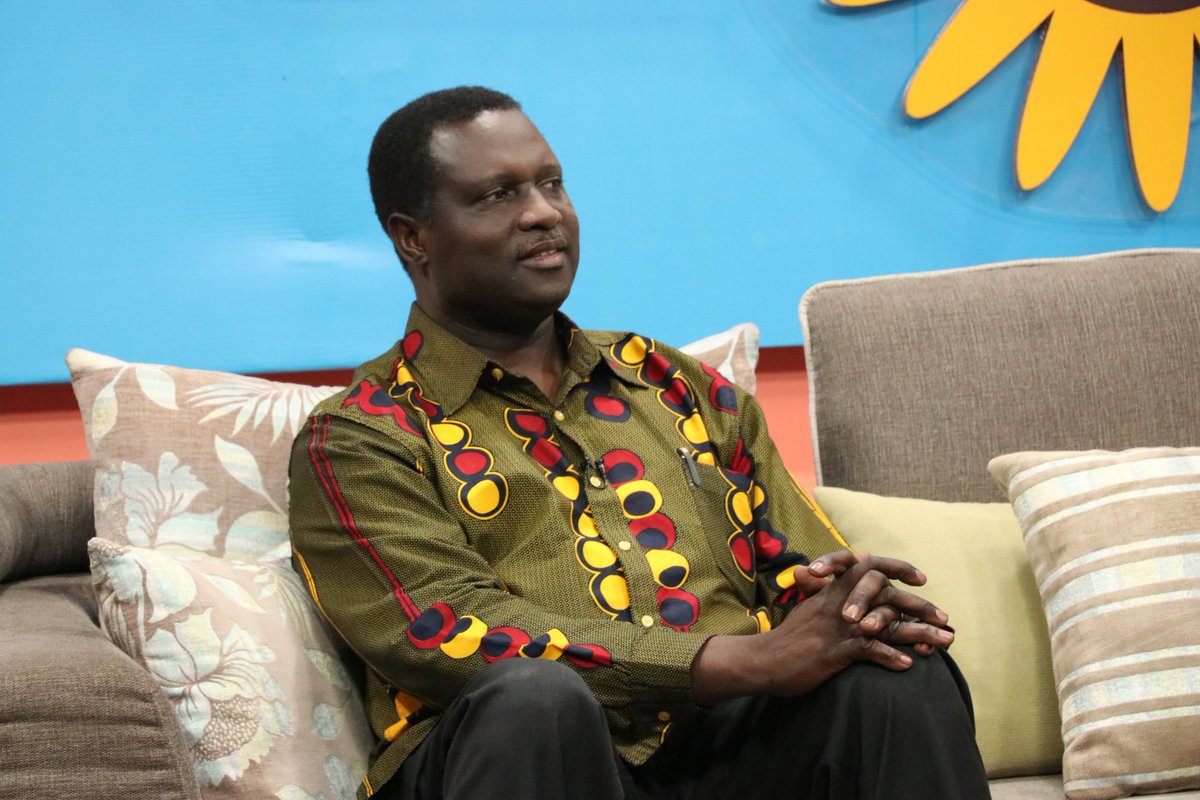 His isn't the most famous face in the country's political arena but Dr. Adutwum has made quite an impression as Ghana's Deputy Minister of Education. Dr. Adutwum's ministry has received acclaim for its work, with his boss, Dr. Matthew Opoku Prempeh, taking much praise. But Dr. Adutwum — also MP for Bosomtwe Constituency — takes credit for some of the best work accomplished thus far, as seen in the fairly successful implementation of the 'free SHS' policy. Arguably, though, it is the quiet and unassuming manner in which he has gone about his duties, avoiding the brashness which defines most political characters, that appeals. It does help, too, that he always seems on top of issues, doesn't it?
Honorable Mention: John Dumelo's path into politics got a little brighter this year, following his election as the National Democratic Congress' parliamentary candidate for the hot Ayawaso West Wuogon seat. The actor's guy-next-door approach to the final leg of his journey to Parliament seems to be working a treat thus far.
Source: Daily Mail GH