Two games played, one lost, and no goals scored — it is not hard to see why many Ghanaians don't feel too inspired by the Black Stars' build-up to the 2019 Africa Cup of Nations.
Against southern African opposition, Ghana only raised eyebrows — not hopes — as the hunt for that elusive fifth continental title begins. Namibia — perhaps more shockingly — beat the Stars 1-0 just before head coach Kwesi Appiah trimmed his provisional squad down to the final 23-man contingent. And not long afterwards, South Africa held Ghana to a draw in the final preparatory game.
For a team that already has question marks all over it ahead of the showpiece which kicks off today, Ghana's displays have done little to resolve worries. Genuine as those concerns may be, however, perhaps more is being read into the aforementioned results than is necessary.
See, pre-tournament friendlies don't always hold the key. Hardly do they guarantee an accurate glimpse of what a team's performance would be at the finals itself, and Ghanaians would know a thing or two about that.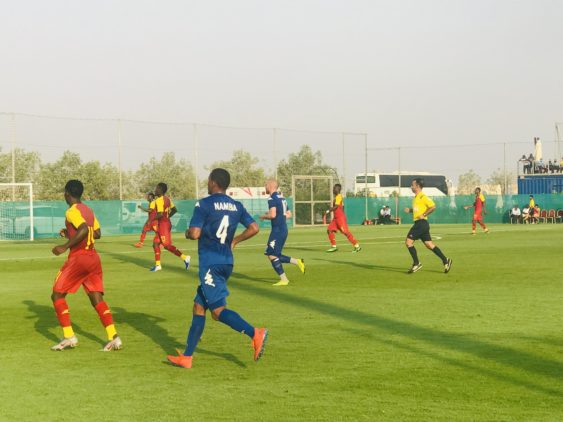 Remember what preceded the Stars' incredible run to the 2010 Fifa World Cup's quarter-finals?
Yes, there was that narrow win over lowly Latvia, but shortly prior was a 4-1 thrashing at the hands of the Netherlands which dampened spirits. Four years later, ahead of the next Mundial, Appiah's team signed off for the tournament with a 4-0 thumping of South Korea — oh, and we all know too well how that campaign in Brazil turned out!
Besides — if it's any consolation — Ghana is in 'good' company, with other favorites like Nigeria, Ivory Coast and Morocco all suffering setbacks in their own warm-up exercises. Still, one could be almost certain that each of those teams would turn up in better form when they take off in Egypt.
Ghana would, too. Or maybe they wouldn't. Either way, we'd know soon enough.
Sammie Frimpong — Daily Mail GH