The 2020/21 Ghana Premier League season just kicked off and, of course, all 18 contesting teams would love to win the title.
In the end, though, it would be down to those who can win it and, narrowing down the race a little more, those who want to win it. The latter list isn't a very long one. It features, notably, Hearts of Oak (Ghana's oldest club, but starved of league glory for more than a decade); Asante Kotoko (record winners, yet six years removed from their last conquest); then there is Medeama.
The Tarkwa-based side's craving is, arguably, most intense, and not just because they've never prior won the league. The greater incentive, I think, is the growing belief that the club's coming-of-age season is just around the corner — a corner they have been threatening to turn in recent years.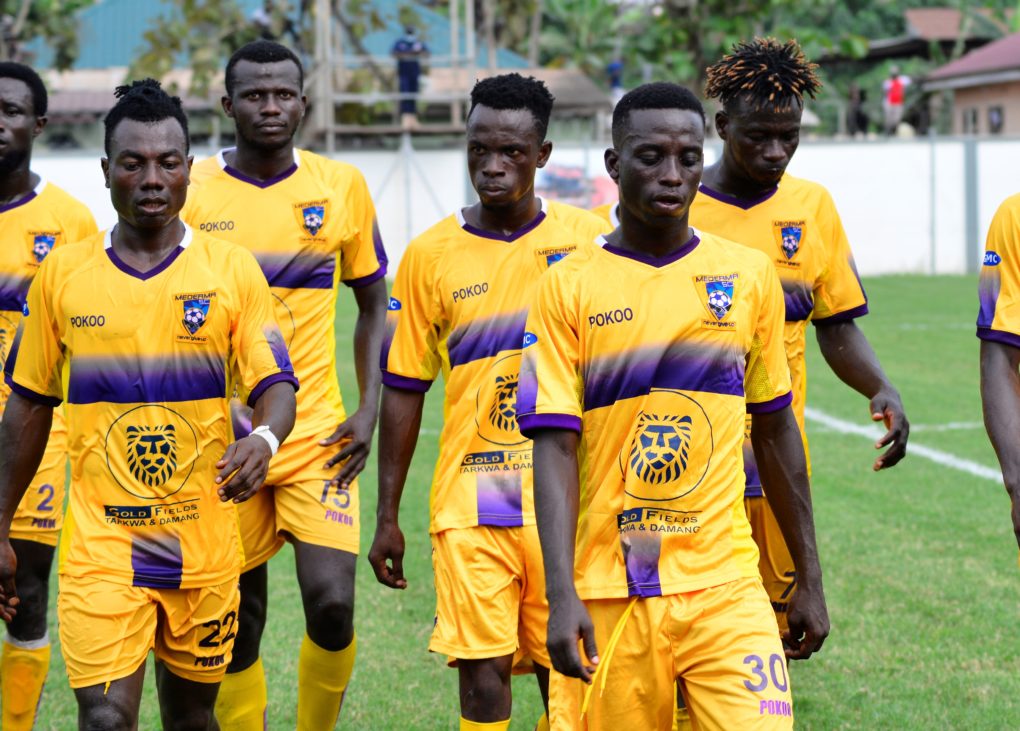 The last two seasons of the Premier League only ended at the halfway point — due to a corruption exposé that rocked the football establishment, first, and then the COVID-19 pandemic — but Medeama, on both occasions, finished top of the table*.
Those short-lived highs followed a period of steady growth during which the club won the FA Cup twice in three years, following those successes up with two impressive runs in the Caf Confederation Cup. The second of those continental campaigns, in 2016, saw Medeama go all the way to the group stage — after 'eliminating' eventual Caf Champions League winners Mamelodi Sundowns — and missing out on a knock-out spot only on a tiebreaker.
You see, then, that which inspires Medeama's confidence. But it isn't only from their own camp that such title-winning hopes spring. Pundits back them, too, with two of the journalists on the Joy Sports crew — Gary Al-Smith and Owuraku Ampofo — predicting a maiden Medeama triumph; four more on that panel tip the Mauve and Yellow to finish, at worst, third (which is still higher than they ever have).
They haven't started too well — a rather tame 1-1 draw at home to Great Olympics — but most of the league's other teams haven't been strong off the blocks, either. With 33 more games still ahead, Medeama's chances remain as bright as any club's, and this season — should it run its full course, for once in three attempts — could deliver the prize it promises.
*A controversial six-point deduction later sunk Medeama to sixth, but the season was annulled anyway.
NY Frimpong — Daily Mail GH