There is a bug in town, and some of the Premier League's sharpest forwards this season are catching it.
Ahead of last weekend's round of games, Tottenham Hotspur's Harry Kane was injured, joined shortly on the sidelines by Marcus Rashford of Manchester United. In the course of the week that followed, the list just got longer: league-leading scorer Jamie Vardy (Leicester City), Tammy Abraham (Chelsea), and Sadio Mane (Liverpool) all out for varying periods. Put together, that's some 66 top-flight goals of the current term on ice.
Damn.
The absence of these men – chief goal-getters for their respective clubs — leaves their employers in the table's top half (make that 'top eight', if that's what they call it these days) short on attacking ammunition, with some having more pressing needs than others. Spurs and United are in a race against time – and against themselves — to break into the prestigious first quarter, while Chelsea is the club battling not to drop out of that elite bracket. Leicester, up in third, have a little more breathing space and won rather comfortably on Wednesday even after Vardy's early retirement, but it's champions-elect Liverpool — a mighty 16 points clear on their perch — who, perhaps, have the least to worry about.
Mane hobbling off with an apparent hamstring problem not long into Liverpool's Thursday night clash versus Wolverhampton Wanderers did leave the Reds' bench and fans a little concerned – and with good reason. Thus far, Mane has been immense in more ways than his 11 goals and six assists alone could quantify. While strike partners Roberto Firmino and Mohamed Salah have struggled to reach their usual heights, the Senegalese has proven reliable, colossal, and world-class – a surefire Player of the Year contender should the title be wrapped up.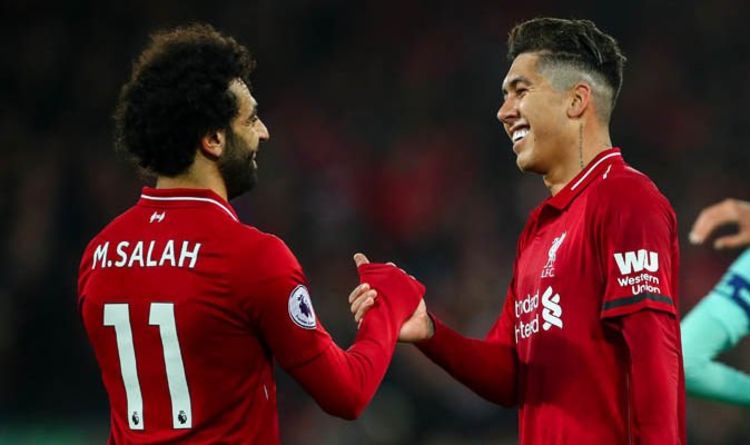 It helps that the other two are catching up with Mane's numbers just as their more outstanding colleague faces the prospect of a spell – however long — away from action. Salah is now level on goals, while Firmino got Liverpool's winner in two of their last three games (including the latest at Molineux) to bring his campaign's tally of league strikes up to a decent eight.
For manager Jurgen Klopp, this could be an opportunity to satisfy the craving for minutes of Liverpool's seldom-used forwards. Winter signing Takumi Minamino was the immediate beneficiary of Mane's exit, making his Premier League debut and not doing badly, but another could be Divock Origi – you know, the Belgian cult hero always waiting in the wings for his cue.
And for Liverpool fans and the club's critics, here is a chance to see just how much of Klopp's plans actually hinge on Africa's finest, with the not-too-distant future in mind. This time in 2021, Mane — and Egypt's Salah – likely wouldn't be available, with the Nations Cup restored to its former January-February slot, and Klopp should now have some idea of the extent to which his side would be affected by a potential handicap he describes as a "catastrophe."
The present temporary loss of Mane, though worrying, is no full-blown disaster. There is just enough cover and a healthy lead to cushion any consequences Liverpool might suffer as a result, as well as the opportunity to shuffle the cards and move things around a bit. In the league, it doesn't really get tough till the visit to Manchester City in April — by which time Mane should be back for the remainder of Liverpool's procession.
Till then, on they roll.
NY Frimpong — Daily Mail GH