"I was foolish and I did foolish things," admitted Ghanaian musician Nana Agyeman, even as he fought back tears in an interview with GhanaMusic.com during which he recounted his hellish experiences as a prisoner in Ghana for 14 years — the best years — of his life.
If his given name does not readily ring a bell, well, worry not; there are millions of other Ghanaians who may not have known that this deeply remorseful man — more popularly known by his stage name, 'Gemann' — was one of the biggest Ghanaian music acts in the 80s and early 90s.
Seeking the reason for Gemann's remorse would require reversing over two decades, to the morning of January 9, 1995. Somewhere in Dome, a suburb of Accra, drama unfolded: distressed pockets of witnesses muffling unique narrations of the gruesome scenes they had just witnessed to each other, and police officers cordoning off the area and documenting all pieces of evidence they could gather, the most damning of which was a bullet still buried in the lifeless body of a taxi driver lying next to his cab.
The culprit taken into custody was Gemann, set to pay heavily for a moment of indiscretion that would completely alter the rest of the musician's life. Gemann's stock and popularity had grown and stretched as far as New York, courtesy the delightful combination of his great voice, impressive dancing skills, and the striking features he shared with that era's supreme entertainer, a certain Michael Jackson. Now all of that would fade into nothingness in jail; not even his lovely perm was spared.
"If I had the chance to do it all over again, I would have preferred to pack more sand in that taxi for the driver rather than a gun," the musician-turned-evangelist said when retelling his story from his base in the US.
The 'sand' Gemann speaks of was allegedly collected from underneath his feet by the driver with whom he had haggled over the fare of a taxi ride, presumably with spiritual harm intended. Furious, Gemann rushed into his room, picked a pistol and emerged to sound a warning shot, before firing a shell into the taxi driver during the physical struggle that ensued. In the months and trial which followed, Gemann's star power and the overwhelming public sympathy he courted wasn't persuasive enough to soften the stance of the Accra High Court judge who eventually handed out capital punishment. For a man who had robbed another of more than just his fare, the verdict was only fair.
Gemann spent the next seven years in agonizing uncertainty over whether or not the mere mention of his name by the warden would mean a call to the gallows. To his relief, it never did. In its place arrived salvation seven more years later, when Ghanaian head of state John Agyekum Kufuor granted him amnesty just before the latter's tenure of office ended in 2009.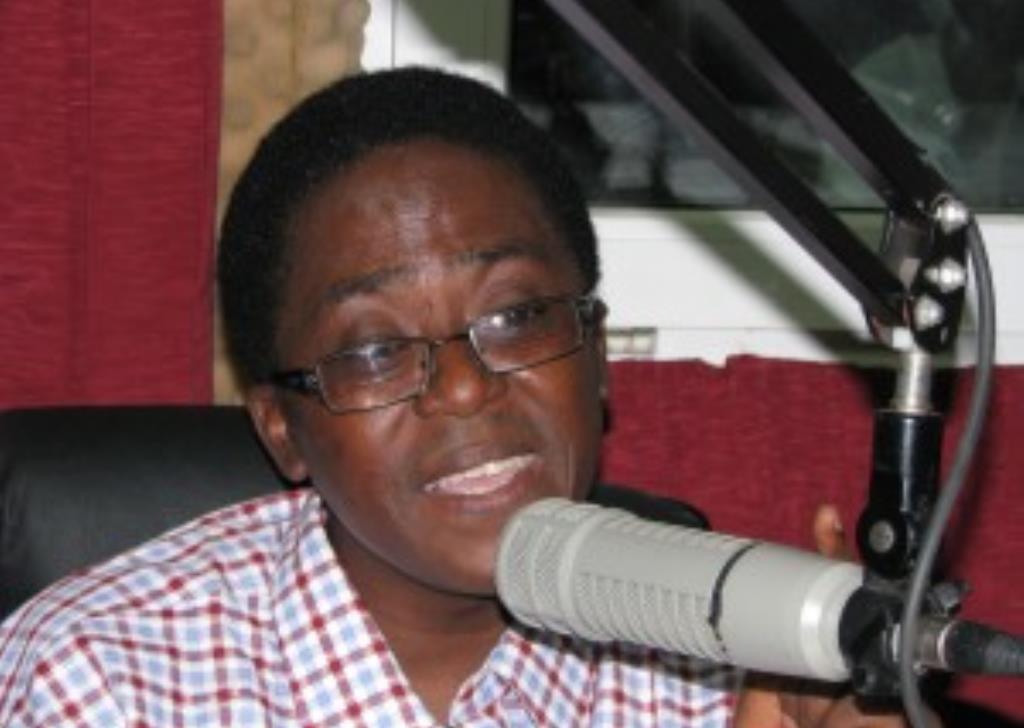 At the time Gemann went down, Charles Nii Armah Mensah Jr and Livingston Etse Satekla were barely in their teens – fresh-faced lads who mattered to few outside their own families. Today, they are street-hardened Shatta Wale and Stonebwoy respectively: in their prime, in their 30s, and widely regarded as the biggest acts on the Ghanaian reggae/dancehall scene. For some reason, though, they seemingly cannot stand each other — at least in public — despite owing allegiance to the same entertainment company, Zylofon Media.
Last Saturday, at the 20th Vodafone Ghana Music Awards aired to over 40 African countries, the feuding parties clashed physically onstage in a 'war' spilt over from simmering tensions on social media. I need not get into the facts of the kerfuffle (there are too many videos of it online, even from various angles), neither am I going on the sort of fact-finding missions and blame-apportioning tirades the night's unfortunate events have generated.
Still, when one of the aforementioned artistes flashed a gun during the melee — albeit in different circumstances from Gemann's — there was a troubling sense of déjà vu; fortunately, the weapon never went off. Still, I do serve a reminder to these latter-day music stars that it takes no more than a pick in one of their tires to send the whole vehicle veering and spiraling to an ignominious end — just ask one-time trigger-happy Gemann.
Both sets of teeming fans may be thrilled by the high tensions, while the specific culture of the dancehall genre of music appears to excuse such wanton show of aggression, but once talk of gunplay quietens and all is calm, this advice from Russian Fyodor Dostoevsky – author of the bestselling 'Crime and Punishment' – could be worth its weight in gold: "Never do something permanently foolish just because you are temporarily upset."
Dostoevsky's words, so vividly illustrated by Gemann's tragic tale, sends a warning so strong and clear that — for their own sakes and everyone's – Messrs. Shatta Wale, Stonebwoy and Co. can't afford not to heed.
Over to you, guys.
Jimmy Aidoo – Daily Mail GH