In an era when there is a great appetite for beef on the music market and Ghanaian diss songs have their own genre carved out, E.L — Elom Adablah — has delivered, perhaps, the greatest of them all.
Between MEDiKAL and Strongman, and between Shatta Wale and everyone else, some pretty good — and pretty fierce — diss songs have been dished out in recent years, but none beats a jab delivered to — wait for it — one's own self, and that's just what E.L has pulled off. On the face of it, Efa Wo Ho Ben? doesn't exactly sound like a masterstroke. It feels silly and borne out of sheer paranoia, a reply to some shot nobody took — but it isn't.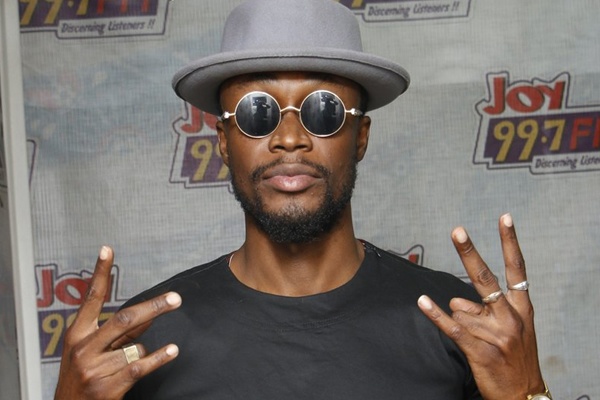 See, E.L is something of an enigma in this industry: the guy who is hardly in the news unless he has new music out or is rocking stages. But his generally low-profile hasn't spared him the sort of negative gossip that buzzes around most celebrity lives.
The last time E.L really grabbed the headlines for any major reason, I think, was four years ago, when he won big at the Vodafone Ghana Music Awards, including the coveted Artiste of the Year crown. Not all agreed with that coronation, of course, and the fact that E.L — despite remaining his brilliant self, don't get me wrong — has since not hit those 2015/16 heights does much to bolster the he-didn't-deserve-it argument.
And for a man who, in five of the last six years, hasn't hesitated to ram his self-styled 'Best African Rapper' claim down the ears of all who'd listen, it's unsurprising that E.L might rub others up the wrong way. He also goes around with another tag, that of a jack-of-all-trades — he sings, raps, produces, and acts — which leaves critics wondering: just what is he master of?
That's only one of many questions about E.L — his craft, life, background, grooming, and habits — answered on this track with the bluntest of Ghanaian conversation-stoppers: 'what's any of that got to do with you?'
The song itself is brilliant, with E.L rapping over a melodious template of the Amazing Chorale delivering those four Akan words which comprise the song's title and compose its framework — a piece that has already been on the Internet awhile, actually.
The video came out three weeks ago, three months after the song itself, and there couldn't be a better compliment: an army of Ghana's finest entertainers, bloggers, OAPs, and 'nobodies' taking turns to swing at E.L. They didn't look 'hired' for the job; one, DKB, scribbled angrily on a poster bearing E.L's image and — almost as an afterthought, yet hilariously so — ripped the poster off the wall with as contemptuous a look as could be faked.
"Charley, so you don't like me," E.L asks after the last drops of music are squeezed from the visuals and the storyline has played out, amid laughter so infectious DKB cannot help but reflect.
"I mean you rough!" the comedian, a man who splits opinion as much as E.L himself, responds.
And, with that, E.L signs off a catalogue of rumors from which whoever wants a shot at him in future would have to borrow, should anyone ever have such intentions.
But, really, why would they?
"Efa Wo Ho Ben?"
NY Frimpong — Daily Mail GH