With Liverpool securing a maiden Premier League title last Thursday, the Merseyside-based trio of Sadio Mane (Senegal), Mohamed Salah (Egypt), and Naby Keita (Guinea) become the first from their respective countries to win English football's most coveted trophy.
That brings to 31 the number of times African footballers have been decorated — 19 the number of players, and 10 the number of nations — across some 15 seasons. Flipping through their gilt-edged pages, Daily Mail GH lines up the facts and figures that stand out.
1. MAN LIKE DIDIER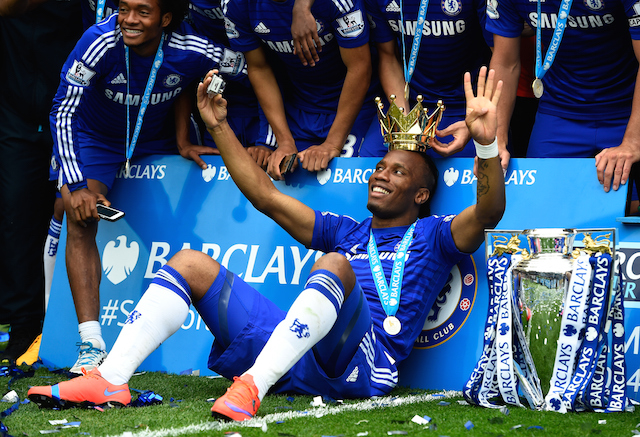 Drogba, voted in the last decade by fans as Chelsea's greatest ever player, won the Premier League thrice in his first and lengthier spell at the club, starring in each. The legendary striker departed in summer of 2012, only to return two years later for one more successful title tilt. His collection of four winners' medals is the most of any African, with compatriot Yaya Toure dangling three of his own right behind.
2. IVORY FOR GOLD
Two other Ivorians, Salomon Kalou and Kolo Toure, have also won the Premier League, adding up to an unmatched haul of 10 titles for the west African nation. Cameroon and Nigeria follow with five each, Ghana on four.
3. BLUE IS THE COLOR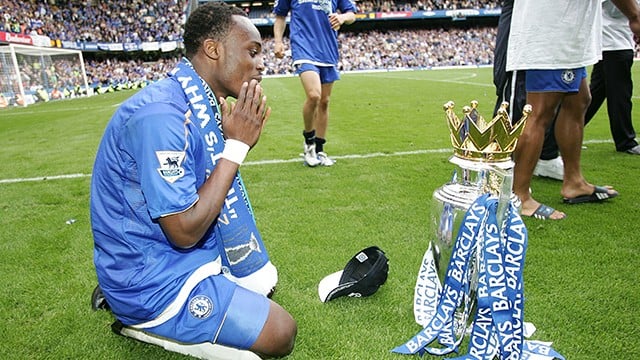 Stamford Bridge has proven fruitful grounds for African footballers in the English top-flight — unsurprising, given the heavy contingent that has camped there in the last 16 years. The five triumphs enjoyed by the Blues throughout that blissful period have altogether seen six Africans on the podium; two wins per player, on average. London rivals Arsenal come closest, with four players present in former manager Arsene Wenger's three conquests.
4. INVINCIBLES
The most sparkling of Wenger's wins, unarguably, came in the 2003/04 season when Arsenal went undefeated. Kolo Toure and Cameroonian Lauren had essential roles in a formidable defence, while Nigerian forward Nwankwo Kanu also made the honor roll. Theirs is a feat unparalleled, perhaps forever.
5. KINGS HERE, KINGS THERE
Of the multiple champions, only Kolo Toure and Riyad Mahrez have been crowned at different clubs. Toure, mentioned earlier, won his first as part of Arsenal's 'Invincibles', while Algeria international Mahrez received his for Leicester City's unlikely 2015/16 success. After moving to Manchester City, both got their second.
6. BACK-TO-BACK
Only Drogba and Geremi, present in each of the two championship victories that lighted up the beginning of Jose Mourinho's first stint at Chelsea, have won the league in consecutive seasons. At the other end, the longest there has been between one triumph (2003/04) and the next (2011/12) for an African player is the eight seasons the older Toure had to wait.
7. FORTUNE'S MISFORTUNE, AMARTEY'S PARTY
Despite being part of three Manchester United league-winning sides, Quinton Fortune only has one piece of silverware to show for it. Fortune was a squad player, sparsely used and never quite playing enough games — 6, 7, and 9 — to qualify for a medal, only receiving one after his last season by special dispensation.
Perhaps, Fortune was unfortunate not to have played for United from the 2012/13 season onwards, when the bar for handing out medals was lowered from 10 games to five — which is why Ghana's Daniel Amartey, with only about 100 minutes to his name, following a January 2016 arrival at the King Power Stadium, got one — but, even so, given just how far south things have gone at United since Sir Alex Ferguson's golden departure seven years ago, the South African wouldn't have been much better off.
NY Frimpong — Daily Mail GH