If you're excited for Matthew Anim Cudjoe, you're in good company; if you feel a measure of worry for him, too, you might just be in better — even if not popular — company.
It's, indeed, hard to think of a Ghanaian footballer so young who has been burdened with so much of his countrymen's hopes since, well, perhaps Nii Odartey Lamptey — of course, we know how that turned out — and, at just 16, Cudjoe seems to have the world at his feet. What could possibly go wrong?
Well, a whole lot, as the well-documented tragic, cautionary tale of Odartey shows. Hopefully, a similar narrative wouldn't be told of Cudjoe's career when the sun sets on it — and, hopefully, that doesn't happen too soon — but there already seems too much to fear regarding his prospects of reaching the heights he has been tipped for.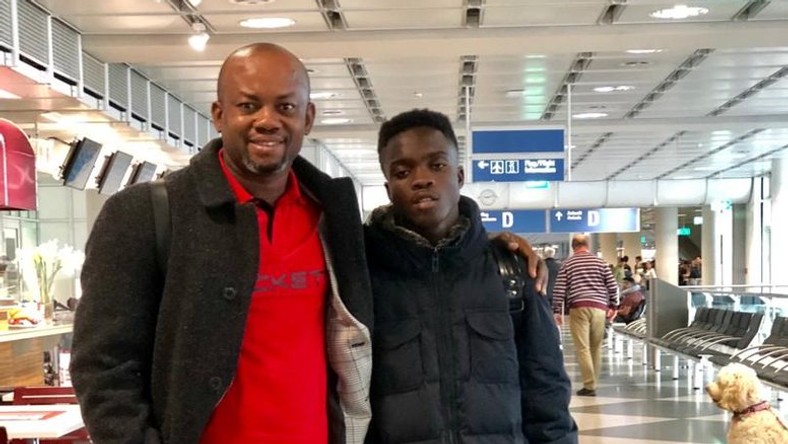 The sheer exposure Cudjoe has been subjected to is almost blinding, the sort that could make the freshest talent wilt quickly, even if it appears the teen is taking it all in his stride. Only two years ago was he discovered during the inaugural Baby Jet U-16 Tournament, remember, and Cudjoe has since become the poster boy for Ghana legend Asamoah Gyan's annual nationwide talent hunt.
The remaining pages have been flipped so fast. A move to Asante Kotoko, Ghana's biggest club, has followed, as has an opportunity to join Ghana's U20 national team, the Black Meteors (whom he could well represent for a few more years, in fact), for a major continental competition. Now, the trials — at some of Europe's biggest clubs — are queuing up. Bayern Munich has been ticked off the list (we'd soon find out how that trip fared), with FC Barcelona and Paris Saint-Germain reportedly next.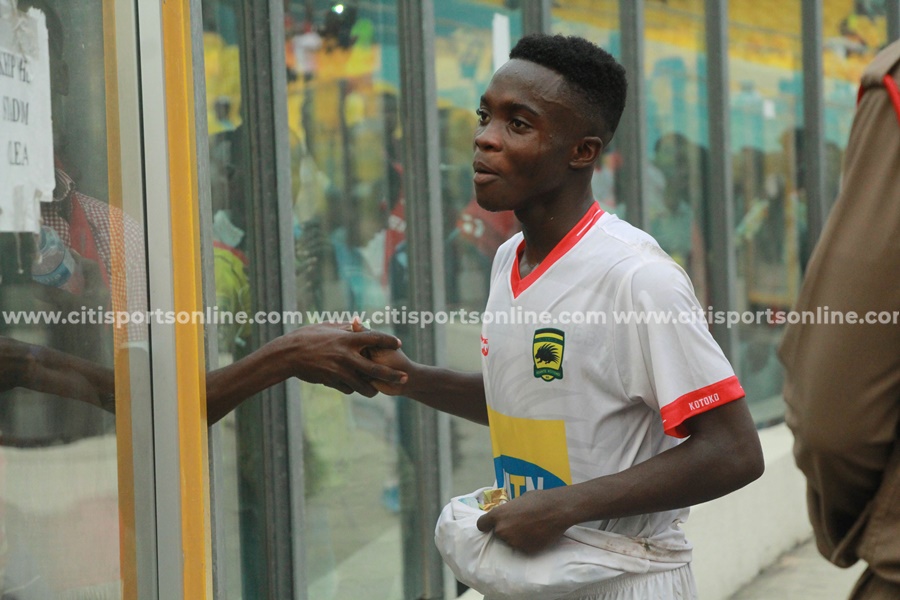 Clearly, Cudjoe's star is shining, but it stands alone — without the 'protection' that comes with being part of a successful group of Ghanaian youth (say, the 2009 class of Black Satellites or the Black Starlets of '91/'95), if you know what I mean. Consider, too, that he is being carried on the shoulders of no less a figure than Gyan himself. That comes with its perks, true, but it only adds to the weight of Cudjoe's 'next big thing' tag.
Thus far, the only truly deliberate attempt to shield Cudjoe has come from Kotoko head coach Maxwell Konadu who has limited the youngster to second half appearances in the Premier League this season.
"With the talent he has, we need to encourage him and not to rush him but gradually he is picking so let's wait," Konadu said in January.
Even so, one wonders just how long before Konadu, like Cudjoe's other handlers and admirers, buys into the hype and hands him more than he might be ready for at present. We've seen all of this before, and while some have had success stories to tell, it doesn't always end so well.
The problem, in Cudjoe's case, is that we're speedily heading down one of those paths — and we're not quite sure which one it is.
NY Frimpong — Daily Mail GH